Our Teachers
Quality Instruction
Our teachers embrace the power of moving the body into alignment to improve flexibility and to increase strength, while reducing physical stress, tension, and pain.  Our highly-trained and experienced teachers articulate instruction so that students understand and apply principles to deepen their Yoga or Pilates experience.
Yoga Teachers
Lynne Olsen, E-RYT 200
Lynne initially pursued yoga as an antidote to her stressful job as a Crime Scene Technician.  It worked so well that in 2013 Lynne completed her 200-Hour Teacher Training at the Yoga Center of Columbia.  In 2014, Lynne decided to leave her previous occupation and devote her time to sharing yoga and fitness with others.  Lynne has been a longtime student of movement and exercise.  She is also a certified personal trainer, corrective exercise specialist, cycle instructor and rock climber.   In her classes, Lynne combines a careful attention to alignment with playfulness to create an atmosphere where students feel encouraged to explore and express themselves in ways that feel right for them.  In 2016, Lynne became the owner of Rolling Brook Yoga.
Vicki Bannister, E-RYT 200
Vicki began practicing yoga in 2000 to relieve stress. She quickly experienced yoga's physical, mental, and spiritual benefits. After practicing Hatha yoga for several years, Vicki completed a 200-Hour Yoga Teacher Training Program at the Yoga Center of Columbia in 2009.  In 2010, Vicki completed an extensive yoga immersion program to deepen her knowledge of yoga philosophy. Teaching with compassion and an open heart, Vicki believes that everyone can benefit from yoga, and that sharing her knowledge of alignment will lead students to a healthier body and mind, and a deeper understanding of the body. Vicki is Co-Founder of Rolling Brook Yoga.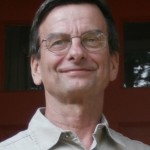 Joe Loehe, E-RYT 200
Yoga is a journey, a journey in which we discover and develop our whole selves.  Joe enjoys helping you to start and continue that journey by sharing postures, breathing exercises, and meditation techniques with you.  He teaches in ways that you will find both pleasant and invigorating.   He will help you to reach into your inner being, to strengthen and stretch your body, to lighten and open your heart and mind, and to come away from each class with a smile!  Joe has been practicing yoga since 2006 and has taught yoga since 2009 at the Carver Center for the Arts in Towson and at UMBC.  He completed the 200 hour teacher training course at the Columbia Yoga Center in 2008.
Patricia Barnes, MS, OT/L, RYT 500
Pat started practicing yoga as a teenager, teaching herself from books. In 2003, she received her 200-hour Yoga Teacher Certification from the Columbia Yoga Center, and in 2011, completed a 300-hour yoga therapeutics program at Yama studio in Baltimore. In addition to her yoga certifications, Pat is an occupational therapist, and has presented at numerous yoga and occupational therapy conferences. Pat has worked with students with arthritis, Parkinson disease, MS, musculoskeletal issues, cancer, anxiety, and depression. In group and private yoga sessions, Pat links breath with movement to reduce stress, decrease chronic pain, and increase positive energy. Pat guides students in modifications to discover their individualized expression of poses. She integrates breath work, mindfulness, restorative and yin yoga into her classes.
Cara McNamara, RYT-200  
Health coach and favorite yoga teacher of many, Cara McNamara returns to Rolling Brook. Cara blends her experience with mindfulness into her yoga classes to create an experience that cultivates each students ability to manifest their deepest intentions, and to live a satisfying and fulfilling life.
Courtney Lewis, RYT 500
Courtney initially sought out yoga as a way to exercise and stay in shape. As her practice grew, she found herself coming to the mat more for the way yoga made her feel rather than for the more fitness-related benefits. She loved how she felt during and after her practice- how yoga not only affected her physically but also mentally, emotionally and spiritually. She began to crave the presence she was able to tap into during her practice.  She began to notice how her time spent on her mat affected her life off the mat. Her mind, constantly planning and worrying was more settled. She was much less likely to become agitated or stressed. The effects Courtney experienced through her practice were so profound that she felt called to share it with others. Courtney received her 200 Hour Jivan Yoga Teacher training through Baltimore Yoga Village and is a Registered Yoga Teacher (RYT 200) with Yoga Alliance.  In December of 2017, Courtney completed 300 hour Advanced Yoga Teacher Training through the Yoga Center of Columbia.  Courtney is a Licensed Massage Therapist and utilizes her 14 years of experience in that field to guide her teaching. Her classes emphasize the importance of alignment, stability and breath in order to create a foundation to mindfully flow and explore.
Beth Evans, RYT 200  
After 9/11, Beth Evans stopped sleeping. Desperate for something to relieve her insomnia and anxiety, she turned to yoga as a way to cope with stress and fear. She learned that yoga's quiet peace and joyful expressions were always present, no matter what life offered. In 2012, Beth completed Anusara Yoga Immersion at Capitol Hill Yoga in D.C. She went on to earn her RYT 200 in alignment-based Hatha yoga at the Yoga Center of Columbia in 2014. As a teacher, Beth delights in helping students discover new ways to open to yoga's grace, freedom, and strength. Happily raising four kids with her husband Trent, Beth divides her time between teaching yoga and working for Baltimore County Recreation & Parks.
Michelle Varipapa, RYT-500
Michelle believes that the practice of yoga provides the opportunity to quiet the mind, dwell in possibility, and nurture the luminous light within. Michelle took her first yoga class in 1999 and completed her RYT-200 certification training at the Yoga Center of Columbia in 2015. She continually aspires to deepen her practice and recently completed her advanced teacher training! In addition, she has completed the "Yoga for the Special Child" basic training. Michelle, a special education teacher, infuses yoga into her work with infants and toddlers and their families. She also teaches classes to young people with Autism. With an open heart and a spirit of kindness, Michelle offers an alignment-based practice presented in a clear concise manner. It is her intention to create a relaxing and inspirational environment in which students have the opportunity to choose and cultivate a practice that honors their own unique path.
Jen Mayotte, RYT-200
Jen Mayotte found her way to the yoga mat in 2001 and has been practicing ever since. In 2013, she embarked on the path as a teacher through training at the Yoga Center of Columbia and became a 200 hour RYT. Teacher training was transformative and continues to shape her life. Currently, she is deepening her practice by pursuing her 300 hour teacher training at the Kripalu Center in Massachusetts with a focus on Meditation and Pranayama (breath work).  As a teacher, Jen offers achievable yet challenging classes with a healthy dose of levity. She takes her practice off the mat in her work at the Baltimore Chesapeake Bay Outward Bound School, a local non-profit organization, serving students of all ages by changing lives through challenge and adventure. Jen is full of gratitude to be able to spend all of her 'work hours' creating opportunity for personal evolution – with or without yoga mats
Mo "Maureen" Rosenbloom, RYT-200
Mo practices yoga because it helps her move, breathe and feel better. Yoga and mindfulness meditation were initially effective tools of healing for her own health, resilience and connection to community.  Now it's become a way of life. Mo pivoted away from a career in telecommunications and IT in New Zealand to full on yoga over the last five years with the recognition that healing comes from within; that the wisdom of the practice rests in the practitioner and anyone can learn how to bring their body and mind into balance, regardless of age or physical capabilities.  She weaves her training in Reiki, MBSR and energy medicine yoga into practices with the goal of demystifying energy so that we better understand our body and mind and become better stewards of ourselves.
"The soul is lured by those things that illuminate it."
Yupa Thita, RYT-200  Bio and Photo coming soon!
Julia Romano, RYT-500, M.S. Yoga Therapy, C-IAYT, M.Psy, M.A. 
Julia views the work of yoga as both a "being" and a "doing": as the enlightened state, as well as the process of clearing the shadows.  Her classes reflect this view as she offers yoga as an extension beyond the physical realm and into an exploration of breath and the energetic & psycho-emotional aspects of being human.  She believes that yoga, ultimately, has little to do with the pose. Yoga is a process of continual refinement:  poses are not achieved, but rather joyfully explored.  She offers variations for every practitioner, from injured to beginner, to "advanced," but believes that there is no such thing as a "better" yogi, only a more conscious practitioner – and that anyone, regardless of physical prowess, can practice with awareness.
Amy Olin, Pilates
Amy began her Pilates obsession in 1998 as a substitute to modern dance and ballet classes. Too short to be a rockette and too busy being a pharmacist, Pilates became her way to stay in shape for her wedding. One husband, 3 children (including a set of twins), 2 careers, and 20 years of personal Pilates practice, she FINALLY sought certification to teach Pilates to others.
She has practiced and had mentors from the Pilates Center in Boulder, Peak Pilates and her local practice locations at Pointers Pilates and Lifetime Fitness. Her focus on teaching is on correct alignment of the spine, movement originating from a strong core and the classical order and progression of movements based in the method closely aligned with Joseph Pilates original philosophy.
Her classes include props, humor and imagery "most" of which you can talk about at the dinner table. She strives to instill a sense of proprioception and precise movement throughout the entire exercise from start to finish to transition. With a healthy respect for her students' yoga "roots", she will help you find your personal limits and challenge you to further strengthen your ability to fight gravity.